CIVIL        SURVEYING        SITE DEVELOPMENT        ENVIRONMENTAL        ELECTRICAL        MECHANICAL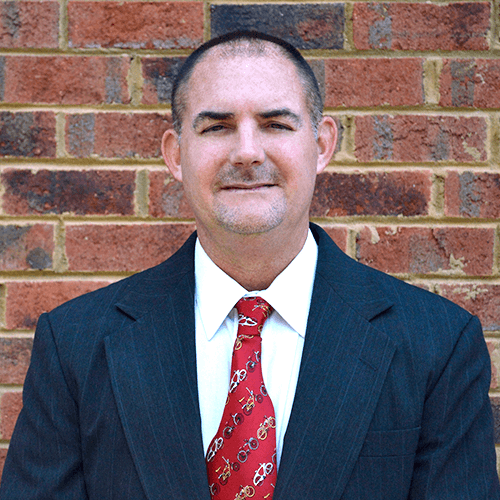 James H. Fentress, Jr., PE, PLS
Principal, Branch Manager
Education
Professional Registrations
Office Location
Mr. Fentress began with Stroud Engineering in 1991 as a rodman on a surveying crew in our former Kill Devil Hills, NC office. He worked his way up the corporate ladder and transferred to the Greenville, NC office as a project engineer. After obtaining his Professional Engineer registration and with a few years in project management experience under his belt, Mr. Fentress greatly assisted in Stroud Engineering's expansion by opening and managing an office in Wilmington, NC in 1996. Mr. Fentress has made the Wilmington branch a success by building lasting business relationships utilizing his dedicated work ethic and exceptional people skills.
Mr. Fentress's career experience includes all phases of field and office surveying, civil site design, land planning functions, and construction administration. Having worked in several areas of the eastern part of the state gives him a unique understanding of special design requirements for North Carolina's diverse terrain.
As a civil designer and project team manager, Mr. Fentress has experience in a wide variety of projects including water distribution, water transmission, wastewater collection and treatment, land planning, subdivision design, storm drainage, and environmental permitting.